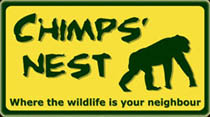 ACTIVITIES IN CHIMPS' NEST AND BIGODIDAYTRIPS & ACTIVITIES in the area of CHIMPS' NESTVisit the local people and spend an afternoon with them
Visit one of the crater lakes
Visit the Tea Estates and learn about growing them and the people who are harvesting them
Visit the Sempaya Hot Springs in Semuliki National Park
Visit Semliki Wildlife Reserve
Make a daytrip to the Rwenzori Mountains
Nature walk through the forest
Birding in the forest
Night Walks on the private walking trails of Chimps' Nest
Chimpanzee tracking
Chimpanzee habituation experience
Activities to be booked on arrival:
Bigodi Swamp Walk (monkeys and birds)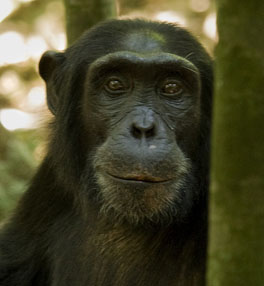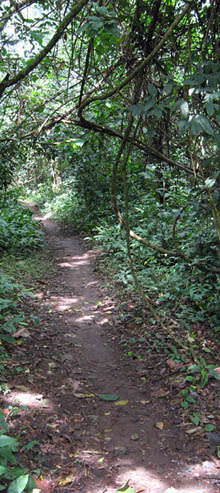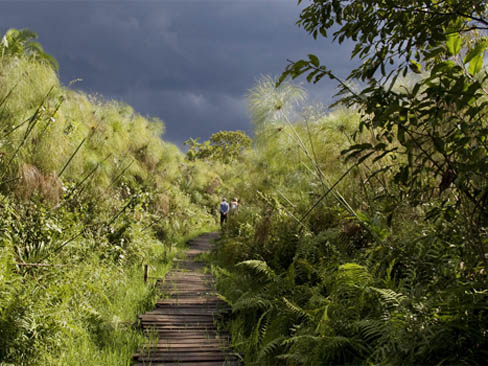 ACTIVITIES IN KIBALE FOREST
Chimpanzee Tracking. Track the chimpanzees and spend one hour with our closest relatives (please book in advance)
Chimpanzee Habituation Experience: Wake up early to de- nest the chimps (coming out of nests). You can follow them in their daily activities up to nesting (making nests and going to sleep) (please book in advance)
Primate Walk. This walk starts at 8:00 am or 3:00 pm. It lasts for 2-4 hours and is the most popular walk, highlighting the diversity of different animals and plant species within the forest.
Forest Hike. This seasonal 12 kms hike is restricted to the dry seasons (Mid-November to February and June to September). It highlights the diverse habitats of the park including tropical rainforest, riverine forest, swamp and grassland. Visitors will have the chance to see a variety of birds and monkeys and sometimes duikers and bush pigs. The walk begins at 8:00 am and ends at the elephant wallow around 2:00 pm. Arrangements for packed lunch can be made at the Restaurant.
Children's Activities. Educational walks that last 1-2 hours followed by creative activities. This especially caters for children under 12 years of age that are not allowed to view the chimps. This enables visitors to enjoy their chimpanzee experience or nature walk or forest hike whilst their children are supervised, educated ad entertained by experienced ranger guides.
Visit Sebitoli Forest Centre. There is a new tourist site within the park called Sebitoli Forest Centre. It offers bird and primate viewing and a forest walks to the water falls.
Guided Night Walks with spotlights, which run from 19.30 to 21.00. These walks offer a good chance of sighting nocturnal primates such as the bushbaby and the potto.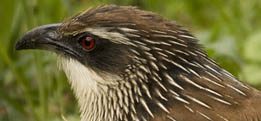 DAYTRIPS & ACTIVITIES in the area of CHIMPS' NESTVisit the local people and spend an afternoon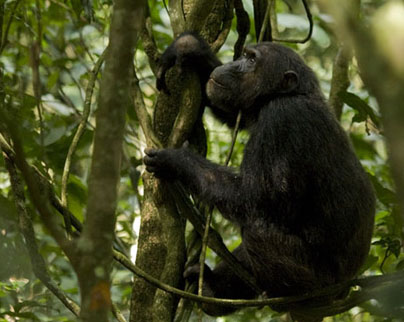 with them
Visit one of the crater lakes
Visit the Tea Estates and learn about growing them and the people who are harvesting them

Visit the Sempaya Hot Springs in Semuliki National Park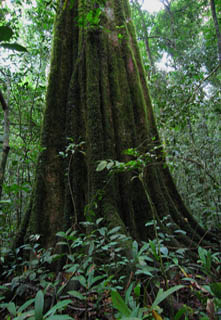 Visit Semliki Wildlife Reserve
Make a daytrip to the Rwenzori Mountains