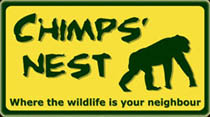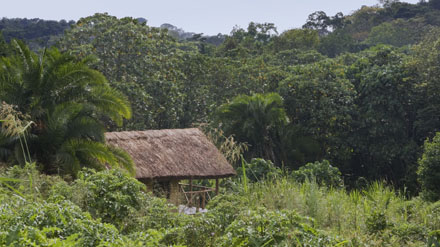 Chimps' Nest is bordering Kibale Forest on the east side. Chimps' Nest is about 365 km from Kampala. Visiting Kibale Forest is possible by public transport, but most people prefer to go there with an organized tour with one of the licensed tour operators operating in Uganda.
Fort Portal is the closest town to Kibale Forest and Chimps' Nest. From Fort Portal to Chimps' Nest is 42 km. There are signposts from Fort Portal to Chimps'
Nest.
From Fort Portal go south in the direction of Kibale Forest (there is a signpost from Chimps' Nest at the Mpanga Market in Fort Portal). Remain on the main road all the way to and through Kibale Forest. Pass Kanyanchu (starting point of the Chimps Tracking) in Kibale Forest and proceed. Just outside Kibale Forest reach for the small town Nkingo, the first trading centre after the forest. You will see the yellow Chimps' Nest sign post on the right hand side of the road. Follow the yellow sign posts to the right to Chimps' Nest, we are 2 kms off the main road.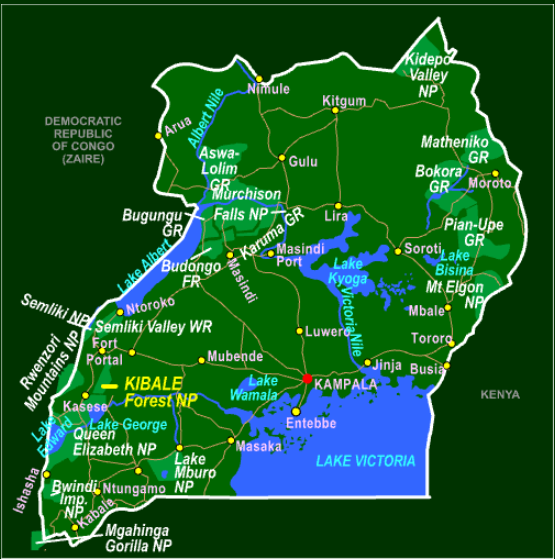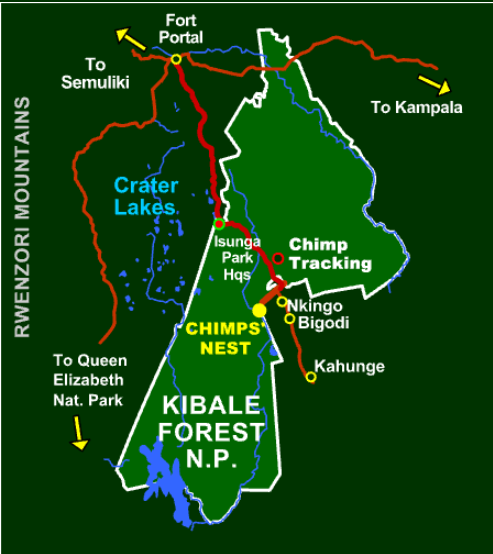 ---