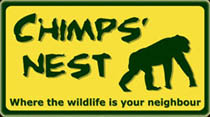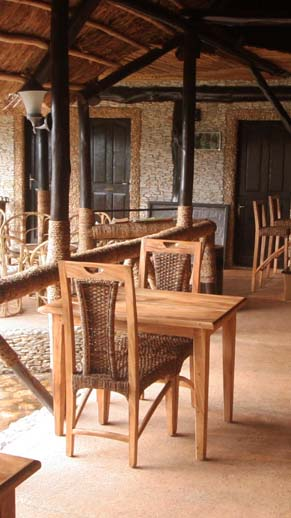 From our cozy restaurant on top of the hill,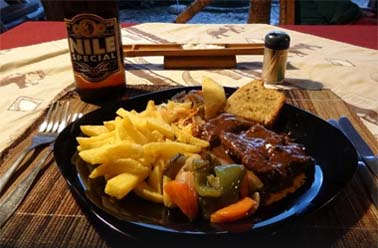 everybody will have a splendid view of the jungle and the Rwenzori Mountains. Enjoy the sounds of the jungle and the beautiful sunset while eating a tasteful meal from our highly praised kitchen.
Our restaurant serves a variety of international dishes. The kitchen normally opens at 7am and closes at 9pm, the bar opens at 10am and closes at 10pm. The bar serves cold drinks from a solar powered fridge, we do not have ice cubes.
You can charge your electrical equipment from 7 to 10 in the morning and from 5 to 10 in the evening. We switch power off for the remaining part of the day to save energy. The main building is powered by solar but backed up with a generator that cannot be heard from the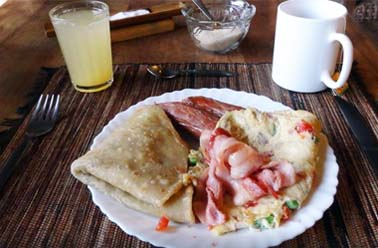 restaurant.
Chimps' Nest is situated between the starting point of the chimpanzee tracking and the Bigodi Swamp walk. This makes it an ideal place to have lunch after the chimpanzee tracking.